TODAY ON THE JOE KELLEY SHOW
                   3/29/2019

    WORKDAY POP QUIZ @ 3:15PM-
TODAY'S QUESTION:
WIN TICKETS TO SEE THE SPAZMATICS NEXT FRIDAY NIGHT AT BREWSTER STREET ICEHOUSE AND A HAPPY HOUR STARTER PARTY…FIRST ROUND OF DRINKS FOR YOU AND 9 FRIENDS AT BREWSTER STREET
 
COMMUTER'S QUIZ 
 TODAY'S QUESTION:  
CLUE TO ANSWER: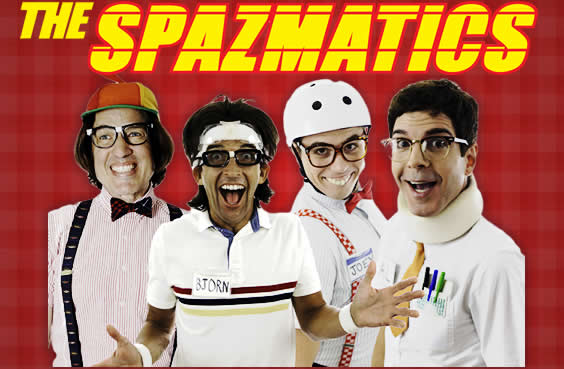 ALSO ON THE SHOW 
At 230p
APRIL FOOLS ALREADY: PRANK LOCKS THOUSANDS OUT OF THEIR TWITTER ACCOUNT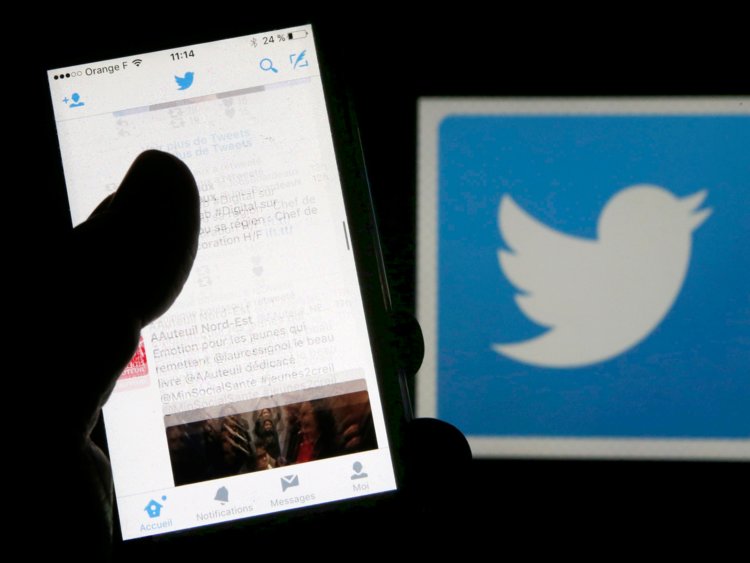 At 245p
ANOTHER  EDITION OF "WHAT'S NEW IN FAST FOOD" SONIC'S REDBULL SLUSHES
                                       At 345p
GUESS WHAT THEY FOUND ON EVERY SELF ORDERING TOUCH SCREEN AT MCDONALDS?
                      At 415p
NEW RULES AT DISNEY THEME PARKS START MAY FIRST
                      At 515p
WHAT'S NEW IN HOME DECOR?  A MOSS WALL.
                      At 530p
EX HAMPTON INN EMPLOYEE SUES OVER FORCED EXCORCISM.

   
                         At 545p
FOREVER 21'S NEW USPS CLOTHING LINE IS HERE

JOE KELLEY PODCAST
MAJOR PETFOOD RECALL: DARWIN'S NATURAL PET FOODS
Darwin's Natural Pet Products Natural Selections Chicken Recipe with Organic Vegetables for Dogs, manufactured on October 19, 2018. Code: 5309(11)18101
Darwin's Natural Pet Products Natural Selections Chicken Recipe with Organic Vegetables for Dogs, manufactured on November 11, 2018. Code: 5375(11)181106
Darwin's Natural Pet Products Natural Selections Turkey Recipe with Organic Vegetables for Dogs, manufactured on October 26, 2018. Code: 5339(11)181026
The codes can be found on the products' packaging in the second group of numbers below the barcode, the FDA says.
ANOTHER MAJOR FOOD RECALL: TYSON FROZEN CHICKEN STRIPS MAY CONTAIN METAL
25-oz. plastic bag packages of frozen "Tyson FULLY COOKED BUFFALO STYLE CHICKEN STRIPS CHICKEN BREAST STRIP FRITTERS WITH RIB MEAT AND BUFFALO STYLE SAUCE" with "BEST IF USED BY NOV 30 2019," case codes 3348CNQ0317 and 3348CNQ0318, and individual bag time stamps from 17:00 through 18:59 hours (inclusive).
25-oz. plastic bag packages of frozen "Tyson FULLY COOKED CRISPY CHICKEN STRIPS CHICKEN BREAST STRIP FRITTERS WITH RIB MEAT" with "BEST IF USED BY NOV 30 2019," case codes 3348CNQ0419, 3348CNQ0420, 3348CNQ0421, and 3348CNQ0422, and individual bag time stamps from 19:00 through 22:59 hours (inclusive).
20-lb. cases of frozen "SPARE TIME FULLY COOKED, BUFFALO STYLE CHICKEN STRIPS CHICKEN BREAST STRIP FRITTERS WITH RIB MEAT AND BUFFALO STYLE SAUCE" with "BEST IF USED BY NOV 30 2019," and case code 3348CNQ03.
CHIPOLTE'S GROW YOUR OWN TACO BOX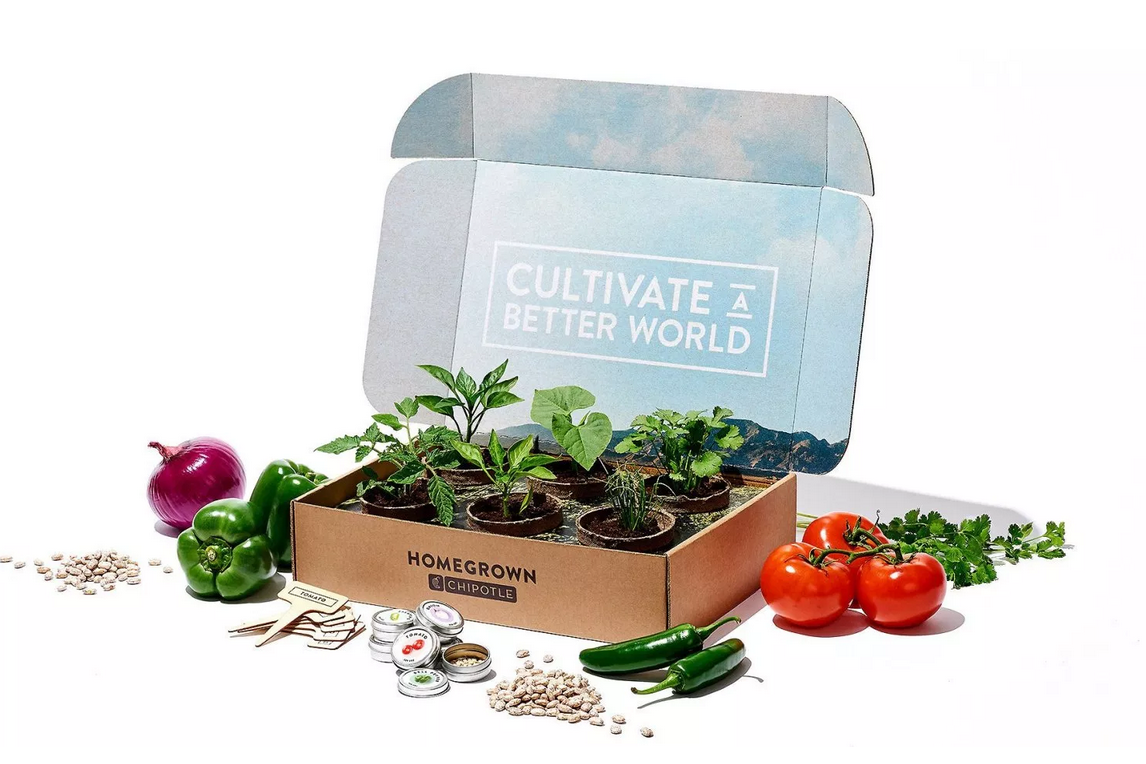 NEW BODY MODIFICATION TREND ALERT
DID THAT REALLY HAPPEN? TACO BELL WORKERS GONE WILD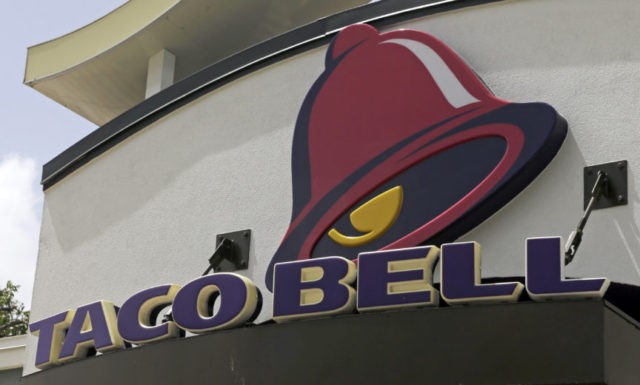 FACEBOOK IS GIVING OUT YOUR PHONE NUMBER
HOW TO HIDE YOUR PHONE IN FACEBOOK SO ONLY FRIENDS SEE IT
Go into the Settings of your Facebook account, click Privacy, then click "How People Find and Contact You." Then click "Who can look you up using the phone number you provided?" and change the dropdown box from "Everyone" to "Friends."
IS YOUR MOBILE PHONE MAKING YOU FAT?
THE LATEST JOE KELLEY SHOW "VIRAL WEDDING TREND ALERT"

KARDASHIAN FILES TRADEMARKS FOR KIDS' NAMES

ANOTHER RECALL WARNING:  IF YOU HAVE THESE TAKE THEM BACK
 ANOTHER EXCITING JOE KELLEY SHOW EDITION OF "WHAT'S NEW IN FAST FOOD"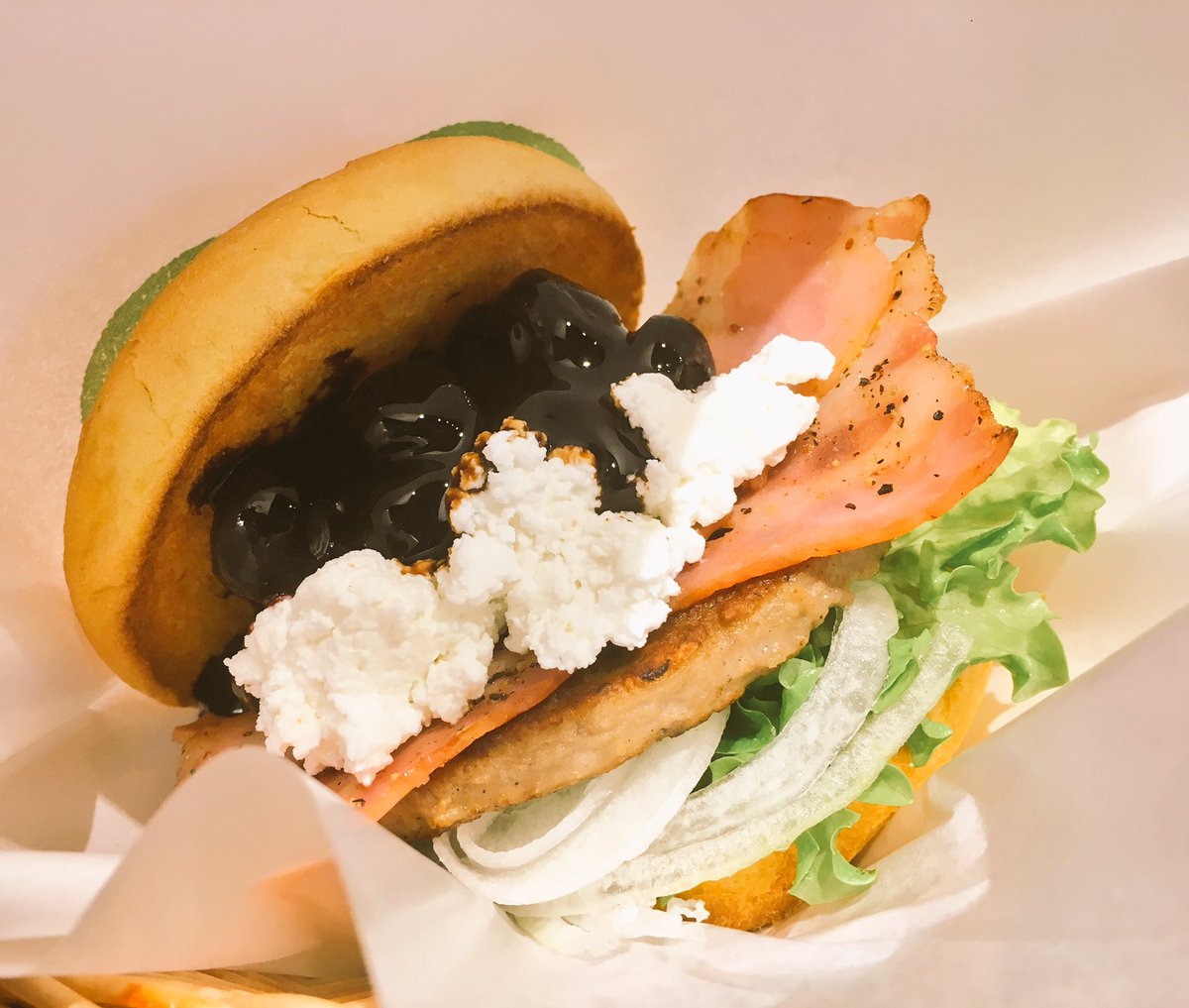 CAN YOU STEER? RECALL NOTICE FOR RAM TRUCKS
In total, Ram is recalling 573,876 trucks in the United States including 2014–2017 Ram 2500 pickups, 2013–2017 Ram 3500 pickup-truck models, and 2014–2017 3500 chassis-cab models.
TEXAS A&M INVENTS MACHINE TO DETECT A PARTNER'S "ARGUMENTATIVE MOOD"
SPACE AGE FOOTWEAR: NIKE "ADAPT"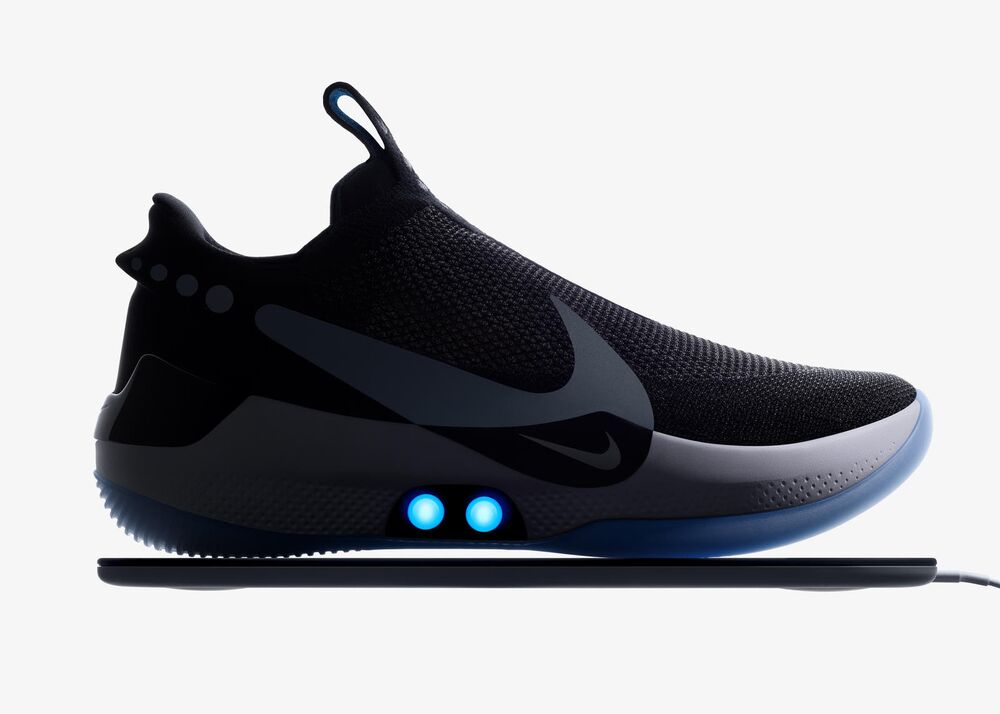 ANOTHER MAJOR RECALL

Tuesday that 5-pound packages of "Tyson White Meat Panko Chicken Nuggets," produced on Nov. 26, 2018, should be thrown out, though there have been "no confirmed reports of adverse reactions."
The plastic packages have a use-by date of Nov. 26, 2019 and the case code 3308SDL03, per CNN. They were shipped nationwide.
GUESS WHAT THEY FOUND ORBITING THE EARTH
A FULLY AUTOMATED DOG POTTY
THE HOT MALE HAIR FASHION TREND OF 2019…THE FASHION TROLL
ANOTHER JOE KELLEY SHOW VIRAL FASHION TREND ALERT:  THE BEARD BOUQUET

HOW TO FIND OUT OF YOUR PASSWORDS HAVE BEEN BREACHED
ARE YOU PARTICIPATING IN "JANUHAIRY"?
MOVE OVER MYPILLOW…NOW THERE'S BUTTRESS PILLOW
NETFLIX HAS A WARNING ABOUT THE #BIRDBOXCHALLENGE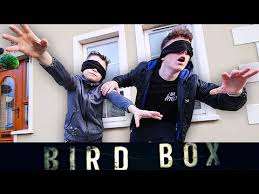 PSYCHOANALYSTS SAY THESE ARE THE RESOLUTIONS YOU SHOULD BE MAKING
WARNING: IF YOU BOUGHT THIS…THE GOVERNMENT SAYS SEND IT BACK.

JUST IN TIME FOR THE HOLIDAYS…TACO BELL WEAR
THE LATEST JOE KELLEY SHOW VIRAL HOLIDAY FASHION TREND ALERT
OREO COOKIES YOU CAN PLAY
LIST OF THE WORST HOLIDAY TOYS IS OUT
op 10 'Worst Toys' For The 2018 Holiday Season
1. Nickelodeon Nell Princess Knight Pillow Pets Sleeptime Lites
2. NERF Vortext VTX Praxis Blaster
3. Marvel Black Panther Slash Claw
4. Power Rangers Super Ninja Steel Superstar Blade
5. Cabbage Patch Kids Dance Time Doll
6. Zoo Jamz Xylophone
7. Nici Wonderland Doll: Miniclara the Ballernia
8. Stomp Rocket Ultra Rocket
9. Cutting Fruit Toy
10. Chien Á Promener Pull-Along Dog
CAKE MIX RECALL…DO YOU HAVE THESE?
TRACK YOUR KID'S SCHOOL BUS APP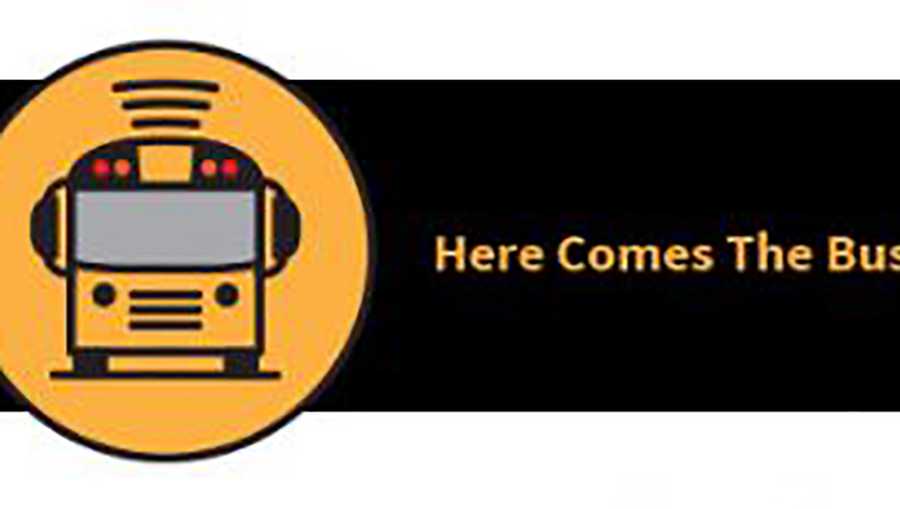 ANOTHER DAY ANOTHER FOOD RECALL THIS ONE FOR   POTENTIAL BOTULISM
The voluntary recall involves 15-ounce cases of Taco Bell Salsa Con Queso Mild Cheese Dip with "best used" dates ranging from Oct. 31, 2018, to Jan. 23, 2019, the company said in a statement. There have been no reports of illness related to the product to date, the company said. The product being recalled was distributed only to retailers in the U.S.
Botulism is a rare type of potentially fatal food poisoning that can cause symptoms such as dizziness, double vision and difficulty breathing.
Consumers are advised not to consume the product and return it to the place of purchase for an exchange or full refund. Those with questions can call Kraft Heinz at (800) 310-3704 Monday through Friday, 9 a.m. to 6 p.m. Eastern time, for a full refund.

                               KEEP THOSE VALUABLES SAFE

                                       Warning!!! Reboot Immediately
Another exciting Joe Kelley Show "Viral Food Trend"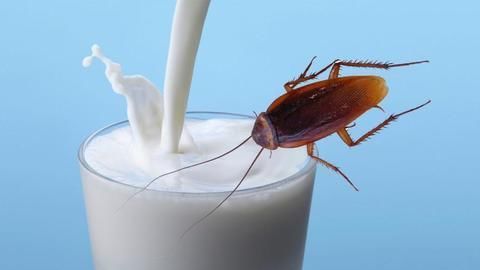 Another Joe Kelley Show "Fashion Trend Alert"

Joe Kelley guesses what you had for dinner.

A Joe Kelley Warning for Parents who Vape

THE LATEST WEDDING FAD ALERT

ANOTHER EXCITING JOE KELLEY SHOW EDITION OF "WHAT'S NEW IN BEER"

GOOD NEWS BAJA BLAST FANS!!!

ANOTHER EXCITING JOE KELLEY SHOW EDITION OF "WHAT'S NEW IN FAST FOOD"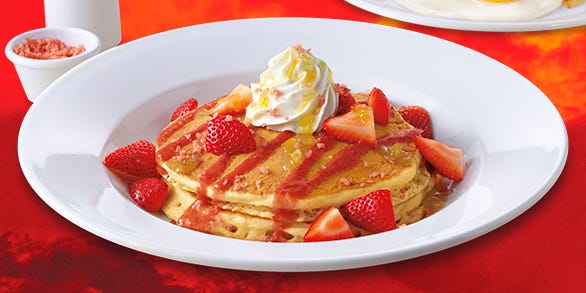 MUSIC NEWS
PINK DEBUTS THE VIDEO FOR "WALK ME HOME" NOW PLAYING ON THE BEACH
Pink is dancing with shadows in the new video for "Walk Me Home."
The video was directed by The Greatest Showman's Michael Gracey and co-directed by Stuart Bowen. Pink previously recorded the song "A Million Dreams" for The Greatest Showman: Reimagined soundtrack.
"Walk Me Home" is the first single from Pink's upcoming album Hurts 2B Human, out April 26.
CARDI B COPYRIGHTS HER BUZZWORD "OKURR"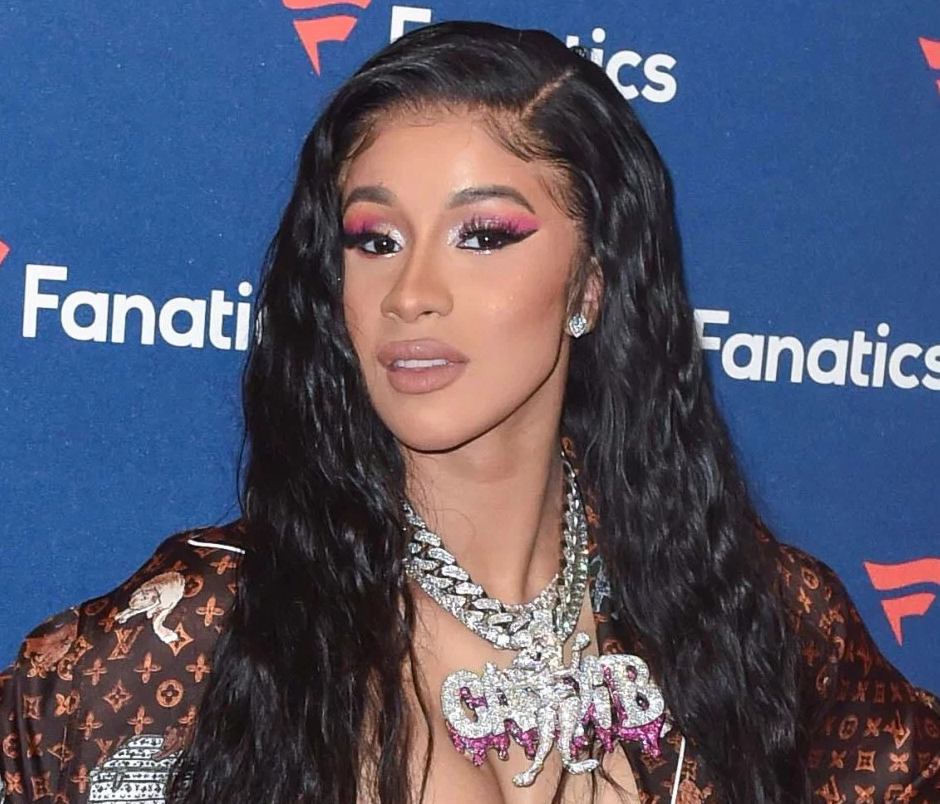 Cardi B is ready to make more money moves.
The rapper, 26, filed paperwork with the United States Patent and Trademark Office to trademark her "Okurrr" catchphrase for "paper goods, namely paper cups and posters."
She also plans to the phrase on "clothing, namely, T-shirts, sweatshirts, hooded sweatshirts, pants, shorts, jackets, footwear, headgear, namely hats and caps, blouses, bodysuits, dresses, jumpsuits, leggings, shirts, sweaters, undergarments," per records obtained by Page Six on Thursday.
It seems that she took her own advice to "Google ways on becoming a millionaire and think about how you going to s–t on people." and also filed the same paperwork to trademark "Okurr" with one less "r" as a precaution.
CHARLIE PUTH CERTAINLY NOT SHY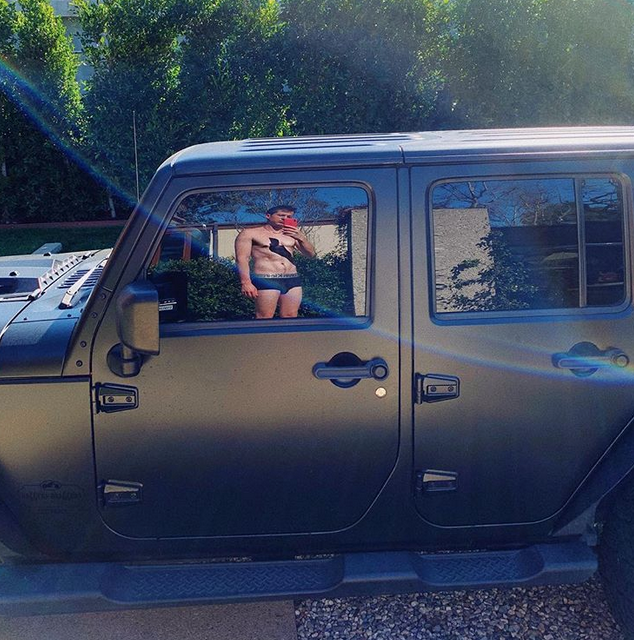 Charlie Puth is putting his whole body on full display!
The 27-year-old "The Way I Am" singer took to Instagram to "show off his Jeep."
In the photo, Charlie can be seen in the reflection of the window to the SUV wearing nothing but a pair of Calvin Klein briefs.
"Love jeeps," he captioned the photo, which was clearly not about the vehicle.
PINK INTRODUCES COVERART FOR NEW CD: NEW MUSIC NOW ON THE BEACH 96.5
P!nk took to Twitter on Thursday (Feb. 28) to reveal the cover art for her upcoming studio album, Hurts 2B Human.
The new album cover features an artistic rendering of the pop star's face in near profile looking off into the distance, splashed with a multitude of bright, warm colors — yes, pink included.
Earlier this month, P!nk announced her eighth full-length LP was on its way during an appearance on Ellen. Lead single "Walk Me Home" was released on Feb. 20 — the same day as her career-spanning performance at the 2019 Brit Awards, where she was honored with this year's outstanding contribution to music award.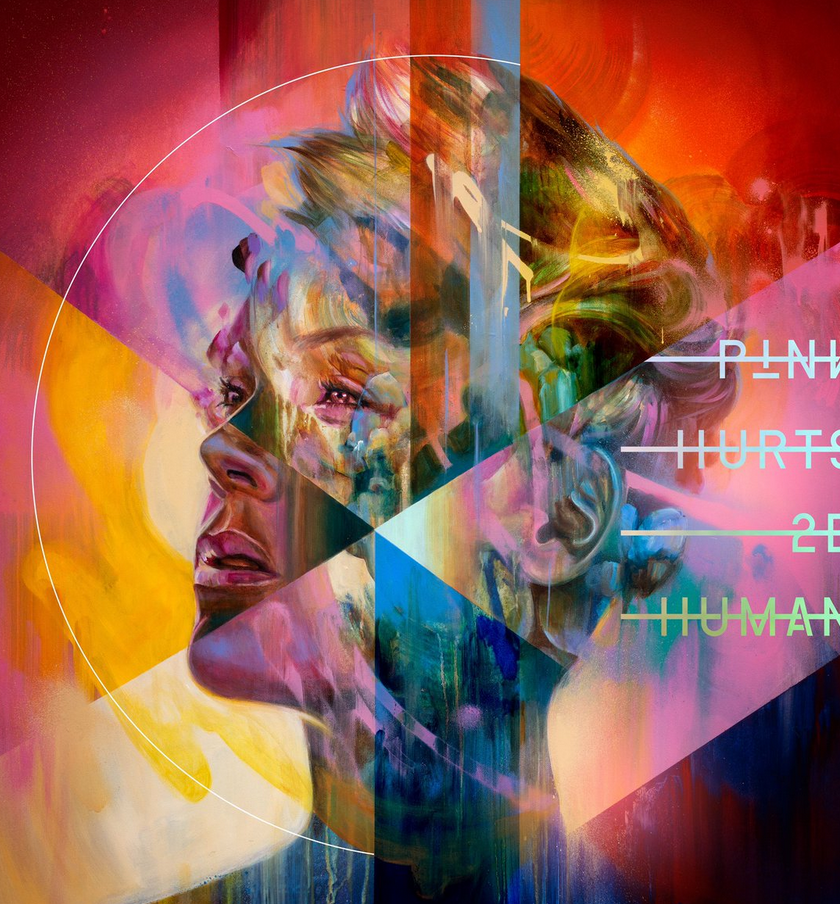 DAN REYNOLDS OF IMAGINE DRAGONS SAY THE "HATERS" CONTRIBUTED TO HIS DEPRESSION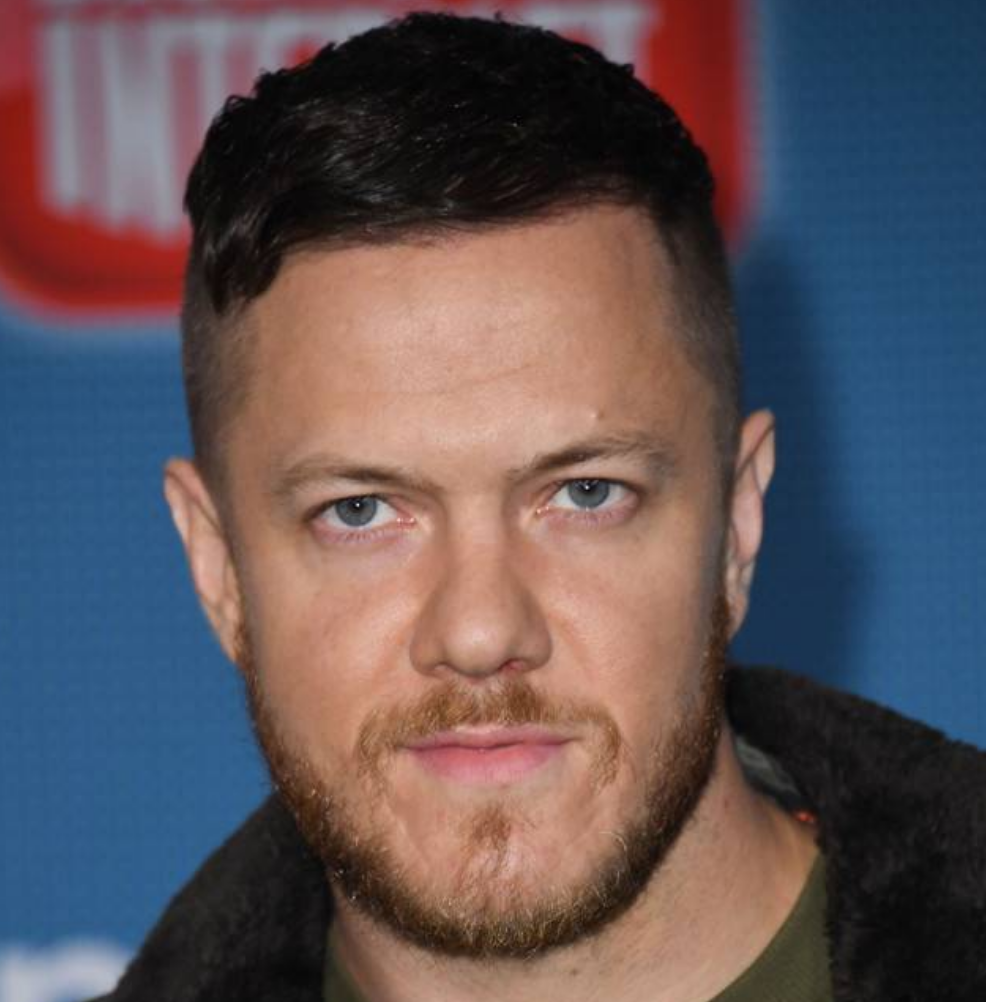 Dan Reynolds isn't biting his tongue anymore about the haters.
The Imagine Dragons frontman took to social media late Wednesday to address the hateful criticism he said his band has faced for years.
"For a decade now I've dealt with critics and other bands saying extremely harsh things about my band. Not what I would call 'fair criticism' (which I always try my best to receive and learn from) but actual click-bait horse s—t,"he wrote in a series of notes posted to his Instagram account. "Words filled with vile and hate meant to feed humanities [sic] need to laugh at each other's imperfections and fails."
As the performer revealed, that level of disparagement has taken a person toll.
"I've stood silently and taken it for years. It has added to the depression I've dealt with since youth. I don't say this in search of sympathy, but just as a fact," Reynolds explained. He has previously opened up about his private battle with depression.
THE WEEKND LAUNCHES NEW FASHION LINE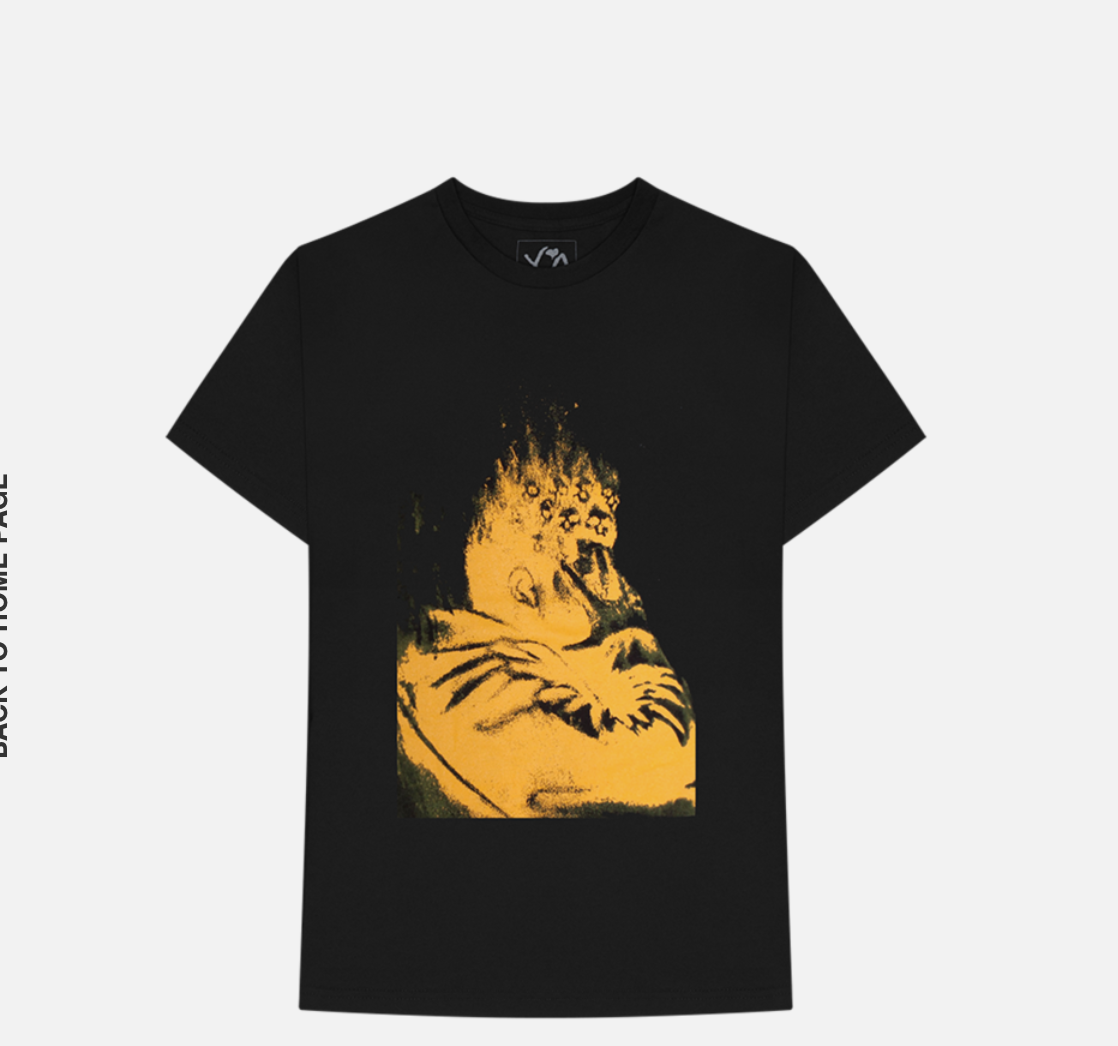 The Weeknd has a fresh line of clothes that released Thursday (Feb. 21). The first series of the capsule collection is appropriately titled "On Thursday." The designs allude to the future and call back to the past.
The eight-piece collection features "Chapter" titled pieces that showcase different eras of the artist's music. Styles included in the initial release feature T-shirts, long-sleeves, a pullover, a zipped hoodie and a heavyweight flannel.
For this collection, The Weeknd reached out to two fans via Instagram that have been posting fan art and chose them to collaborate on the release. Pieces range from $32 to $78 each.
CLICK TO SHOP THE WEEKND MERCH
J. BALVIN ANNOUNCES NEW SONG WITH SELENA GOMEZ
J Balvin and Selena Gomez are ready to conquer 2019 with their new song "I Can't Get Enough."
During Premio Lo Nuestro rehearsals, Billboard spoke with J Balvin, and he confirmed the collaboration with Gomez, who invited him to be part of the new song.  "It  will be out very soon," he said.
"I Can't Get Enough" was produced by Benny Blanco and Tainy.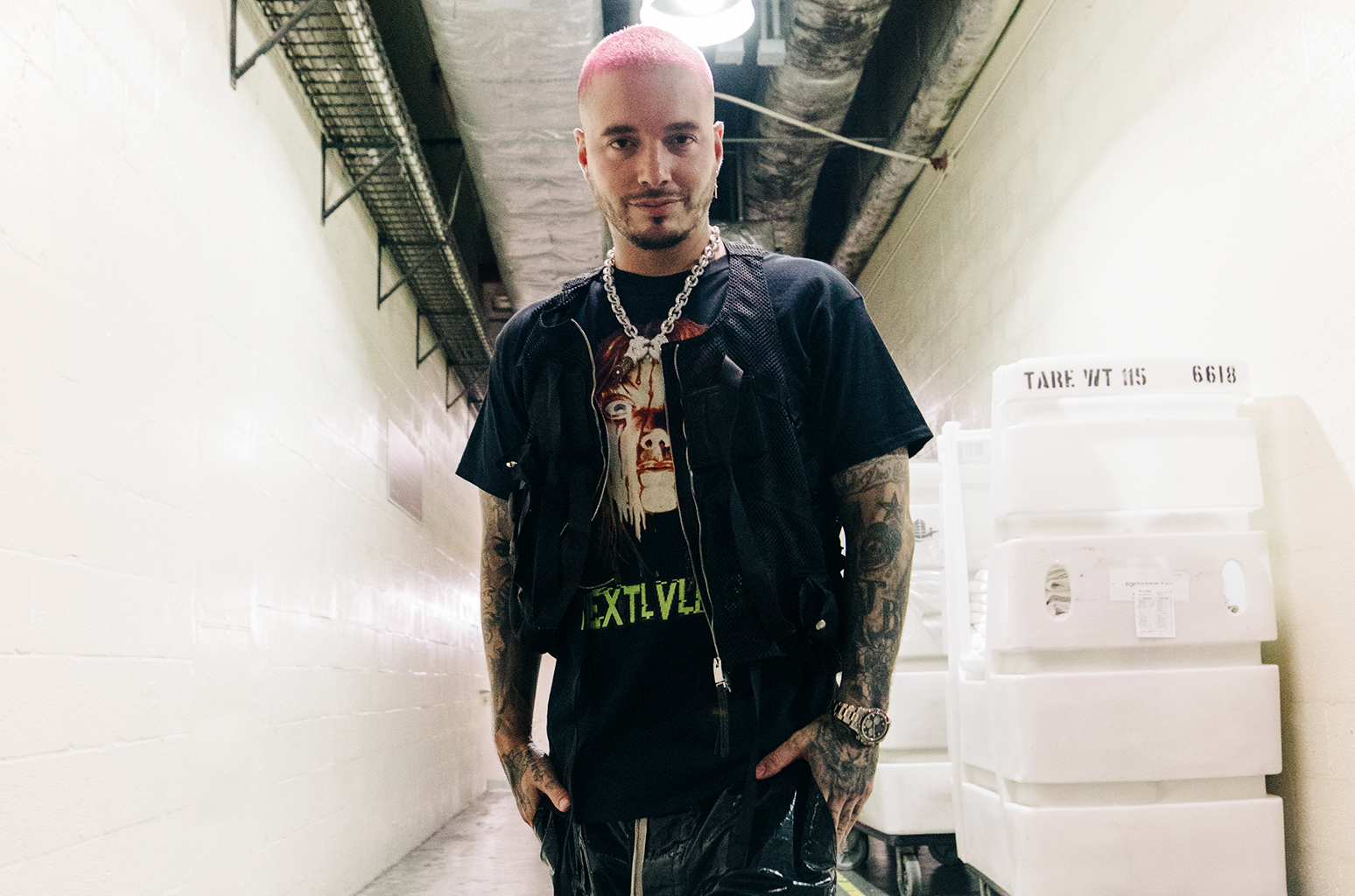 SHAWN MENDES CALVIN KLEIN CAMPAIGN
Shawn Mendes is baring it all—basically—in a new campaign for Calvin Klein.
The "Lost in Japan" singer posted some pictures from the ad on Instagram and, understandably so, the comments section was filled with a lot of "heart eye" emojis and more. "@CalvinKlein #MyCalvins. Campaign coming this week," he captioned it.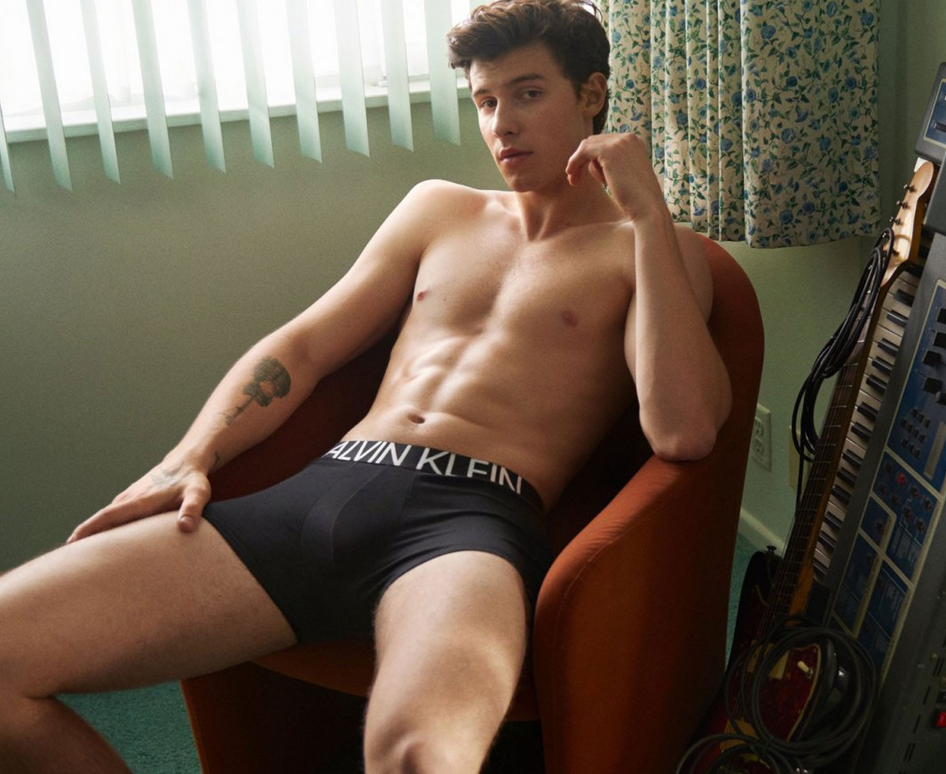 NEW MUSIC ALERT: NEW ZEDD/KATY PERRY PLAYING ON THE BEACH
Just in time for Valentine's Day, pop legend Katy Perry and super-producer Zedd have teamed up for a romantic new single, "365."
Directed by master of high concept videos Warren Fu, Perry plays a slightly off-kilter and obsessive AI, Zedd her unassuming human subject. The two get along just fine, until Perry's AI catches too many feelings and starts to get a little creepy. She crushes Zedd in a too-forceful hug, and lab workers have to intervene and get her under control. But is it creepy, or is she just in love?
KHALID TALKS ABOUT COLLAB WITH NICKI MINAJ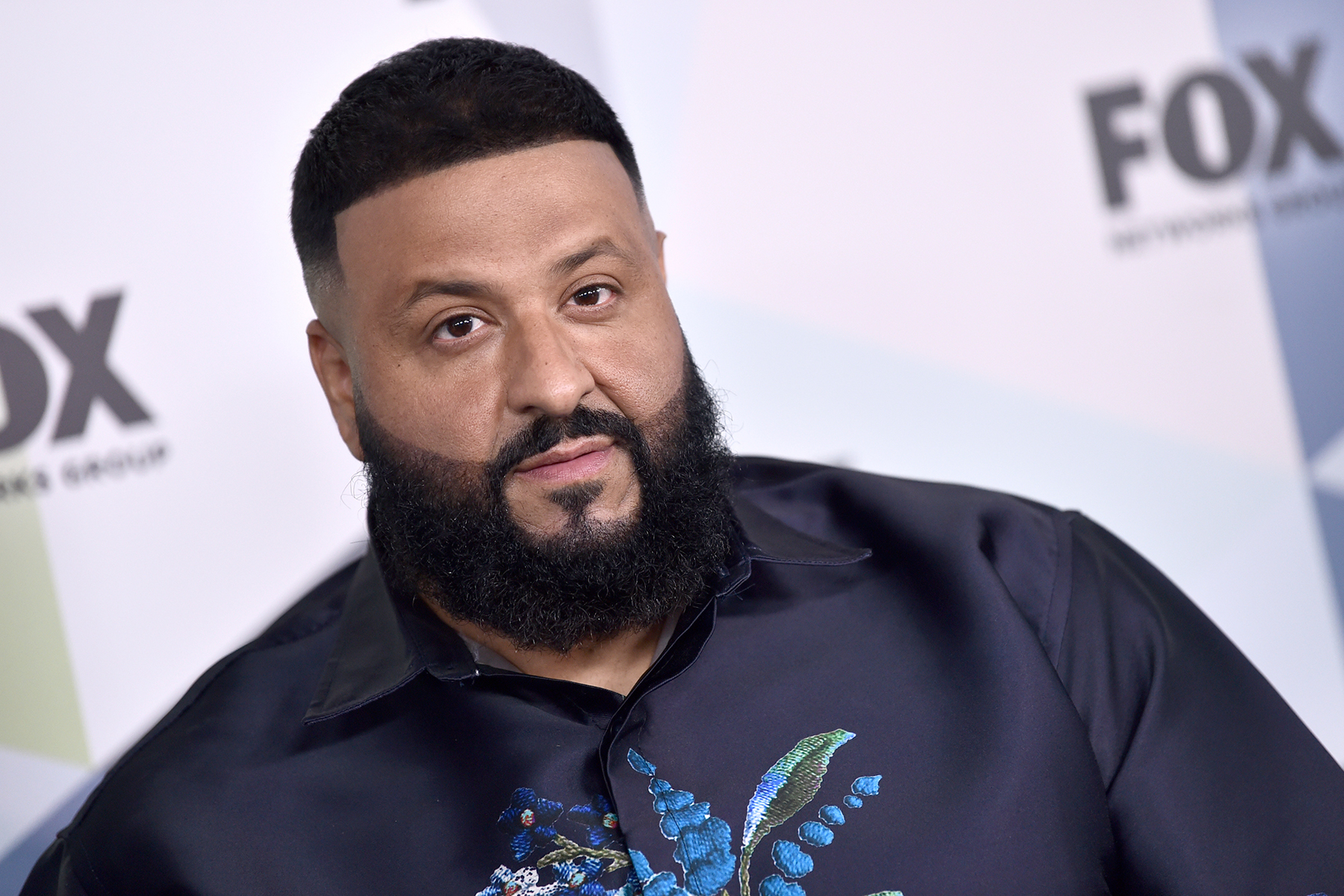 DJ Khaled's latest star-studded collab comes in the form of new Grammy winner, Cardi B, who went home with rap album of the year on Sunday night (Feb. 11)
The producer took to Instagram to upload one of his characteristically inspirational clips on set of a music video, shooting down haters who "They said I couldn't get Cardi B on my album."
"Who the f— said that?" Cardi is heard exclaiming next to him, before Khaled turns the camera to her. "They said 'cause you won a Grammy, I can't get you on my album," Khaled explains, to which the rapper replied, "Who said that? This is right after the Grammys."
Though no song title or release date was revealed, the tune will likely appear on DJ Khaled's upcoming album, Father of Asahd, which he said in the caption is coming sometime this year. See the video below.
  DUA LIPA TEASES NEW ALBUM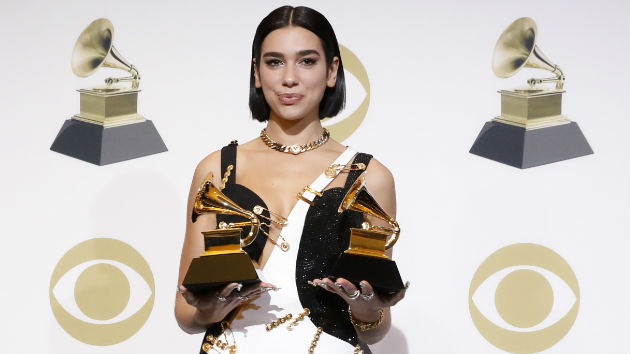 Few people had a better Grammy night than Dua Lipa. Not only did she win two awards — Best New Artist and Best Dance Recording for "Electricity" — but she also performed a well-received duet with alt-rock artist St. Vincent. Next up for the British artist: her sophomore album.
Speaking backstage at the Grammys Sunday night, Dua was asked about plans for new music. "Well, I'm working on finishing my new album which is almost done," she replied. "And I'm really just trying to keep it a secret for as long as I can, until I start putting music out. But you'll be hearing from me soon!"
Asked if there will be any collaborations, Dua would only say, "Yeah, probably."
SAM SMITH AND NORMANI VIDEO…NEW BEACH MUSIC
The video for Sam Smith and Normani's new duet "Dancing with a Stranger" is now streaming on Apple Music exclusively, but it'll become available elsewhere later on today. Meanwhile, Sam says he wanted to work with Normani because he was so knocked out by one of her TV performances.
During an interview with Zane Lowe on Apple Music's Beats 1, Sam said Normani's performance of "Love Lies" on the 2018 Billboard Music Awards really impressed him.
"When I saw her do that on the Billboard Awards, I was like, 'Wow.' She's a triple threat. And you can tell that she works really hard," he explained.
KELLY CLARKSON'S NEW TV SHOW TRAILER DEBUTING SEPTEMBER 9TH
LOVELYTHEBAND COMES TO TEXAS…TIX ON SALE 1/18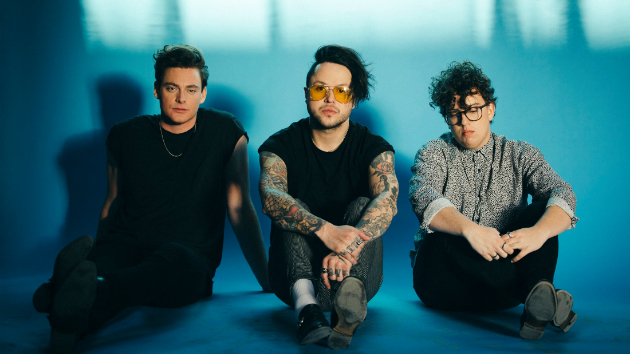 Lovelytheband will hit the road this spring on a North American headlining tour. The run kicks off March 26 in Peoria, Illinois, and will stretch all the way into June.
Tickets for the tour, which will feature support from Flora Cash and Jagwar Twin on select dates, go on sale this Friday, January 18 at 10 a.m. local time via lovelytheband.com.
5/15 — AUSTIN, TX, SCOOT INN
5/16 — DALLAS, TX, HOUSE OF BLUES
RIHANNA TEASES HER 9TH STUDIO ALBUM DUE THIS YEAR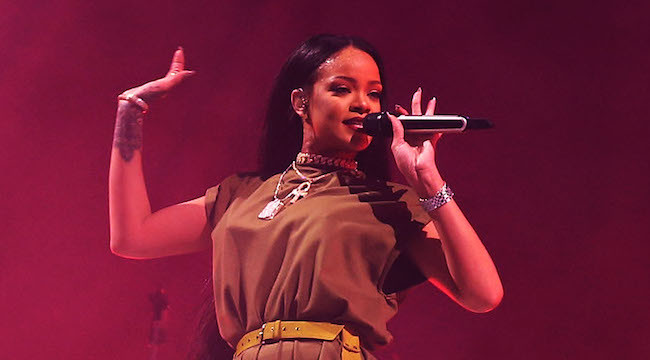 A few weeks ago, Rihanna promised fans on Instagram that her ninth studio album will be released in 2019, and on Sunday night, she shared a sneak peek of herself recording the new music. The 15-second clip, posted to her Instagram story, features the singer riffing in the studio. Of the 15 seconds, she's maybe vocalizing for two of the seconds, so you can't hear much. But Rih told Vogue last year that the upcoming record will be a return to the dancehall and reggae-inspired sound of her earlier albums, and influenced by Bob Marley and producer Supa Dups.
Check out the video from Rihanna's studio session below.
IMAGINE DRAGONS DAN REYNOLDS SHOWING OFF PHYSIQUE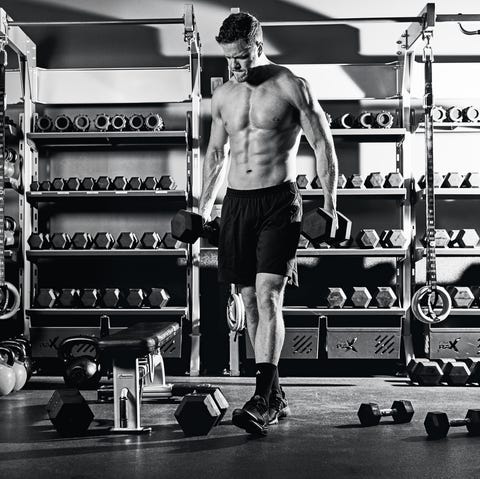 Imagine Dragons lead singer Dan Reynolds is showing off his shirtless physique in the new issue of Men's Health.
Here's what the 31-year-old entertainer had to share with the mag…
On his Thor-like physique: "It's a statement. It embraces the spirit of rock 'n' roll. I grew up loving Iggy Pop, Mick Jagger, Freddie [Mercury]—showmen."
On his mental health: "This has been the first time in ten years that I can say I have no depression. Sadness? Hell yeah—it's included some of the saddest times in my life—but no depression. I'm stronger than I've ever been."
On beating back physical and mental ailments without the help of drugs: "Pain medication ruins your vocal cords, and immunosuppressants made me get sinus infections all the time. I really had no other option than to completely clean up my diet and exercise every day."
For more from Dan, visit MensHealth.com
HALSEY'S NEW VIDEO FOR BEACH MUSIC "WITHOUT ME" SEE IT HERE

Hitting all the possible feels, Halsey released the cathartic visual for her emotional track "Without Me" on Monday (Oct. 29). Narrating an explosive, toxic relationship, the video follows Halsey and a boyfriend in a mix of sweet moments and aggressive interactions — portraying an abusive relationship fueled by alcohol, bad decisions and passion.
ARIANA GRANDE'S "SWEETENER WORLD TOUR" COMING TO TEXAS!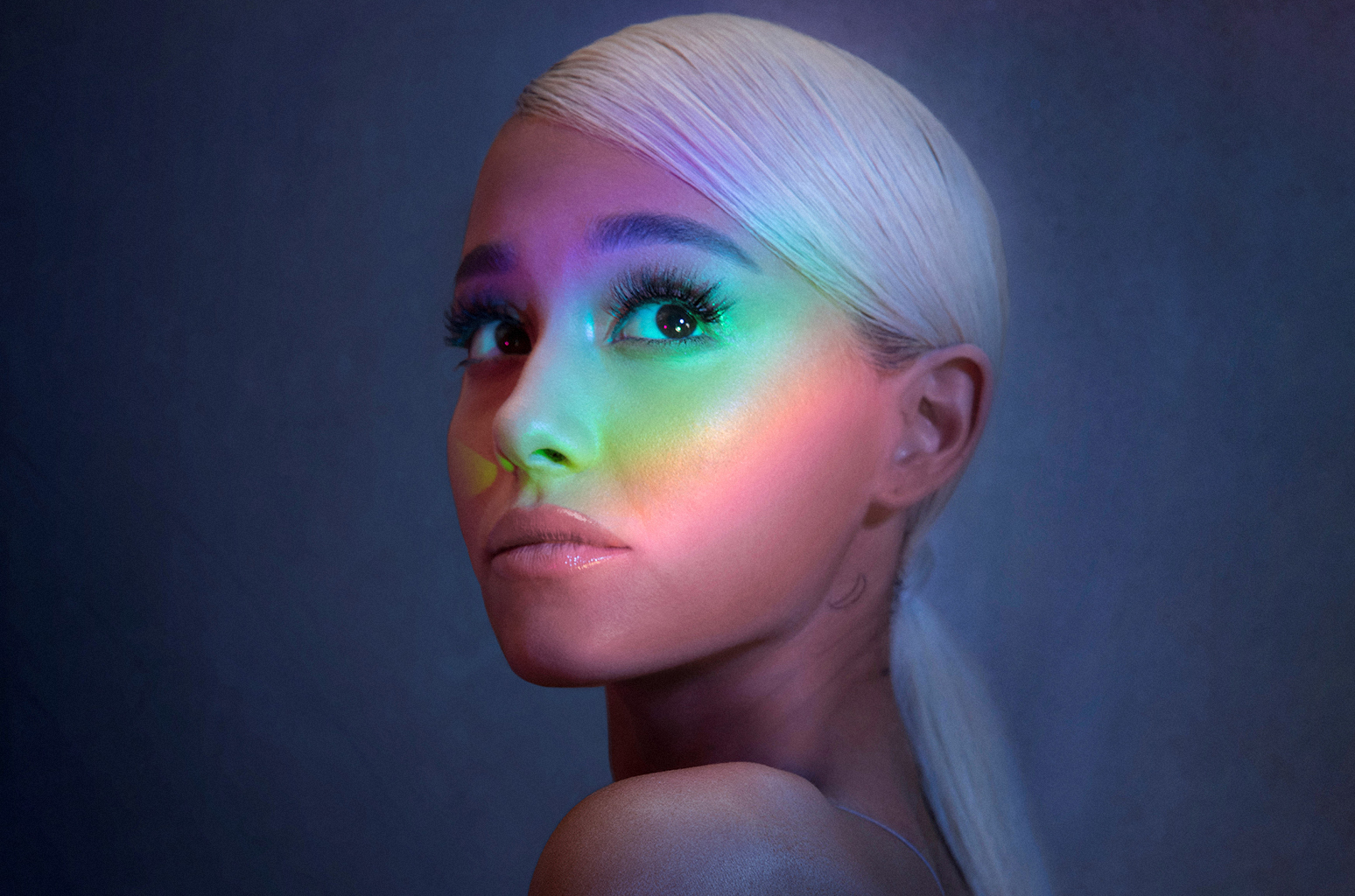 Arianators, the big reveal is here. Ariana Grande announced the Sweetener World Tour on Twitter Thursday (Oct. 25). An American Expresss presale begins Nov. 1, with more details to follow.
May 17 – San Antonio, TX – AT&T Center
May 19 – Houston, TX – Toyota Center
May 21 – Dallas, TX – American Airlines Center
MARIAH IS COMING TO TEXAS!!!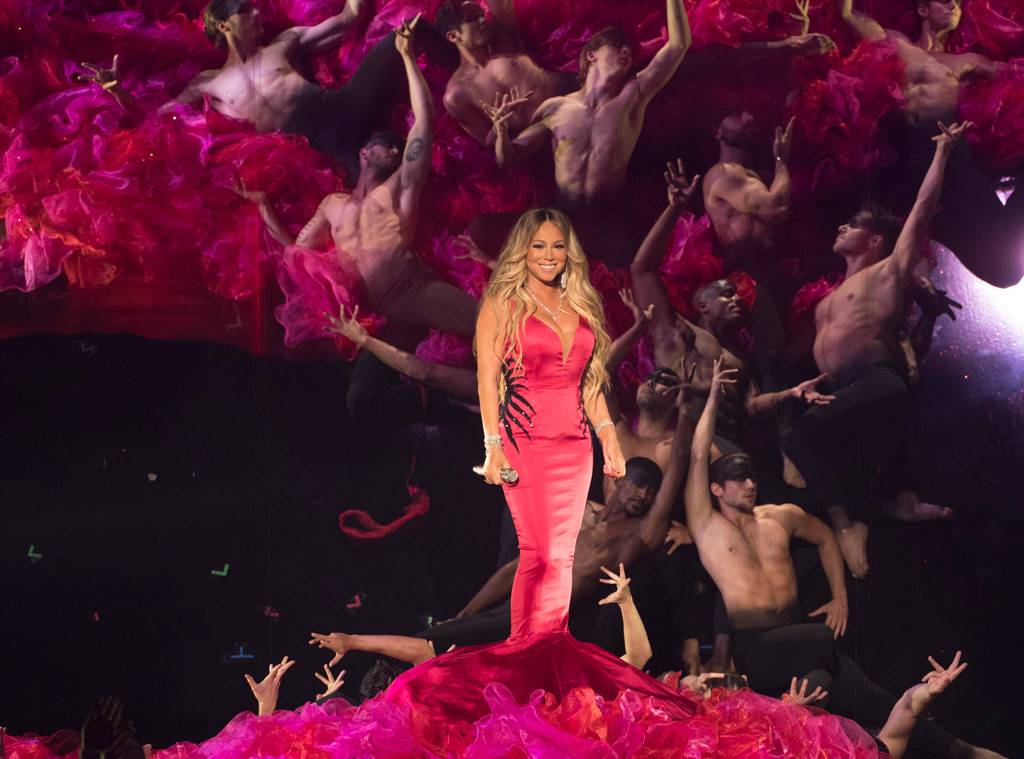 Mariah Carey is taking her act on the road.
Feb. 27, 2019: The Pavilion at Toyota Music Factory in Dallas, TX
March 1, 2019: Smart Financial Centre at Sugar Land in Houston, TX
TWENTY ONE PILOTS ANNOUNCE TOUR DATES.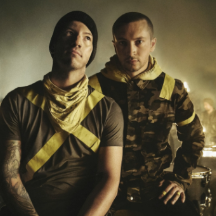 Twenty One Pilots' have announced a 2019 U.S. tour in support of their forthcoming album, Trench.
Here are Twenty One Pilots' 2019 U.S. tour dates:
5/31 — Grand Rapids, MI, Van Andel Arena
6/1 — Buffalo, NY, KeyBank Center
6/4 — Brooklyn, NY, Barclays Center
6/7 — Pittsburgh, PA, PPG Paints Arena
6/8 — Atlantic City, NJ, Boardwalk Hall
6/9 — Charlottesville, VA, John Paul Jones Arena
6/11 — Raleigh, NC, PNC Arena
6/12 — Charlotte, NC, Spectrum Center
6/14 — Jacksonville, FL, Jacksonville Veterans Memorial Arena
6/15 — Miami, FL, AmericanAirlines Arena
6/16 — Orlando, FL, Amway Center
6/18 — Birmingham, AL, Legacy Arena at the BJCC
6/19 — New Orleans, LA, Smoothie King Center
6/21 — Houston, TX, Toyota Center
6/23 — Austin, TX, Frank Erwin Center
6/25 — Oklahoma City, OK, Chesapeake Energy Arena
6/26 — Memphis, TN, FedExForum
6/28 — Indianapolis, IN, Bankers Life Fieldhouse
6/29 — Columbus, OH, Nationwide Arena